The Rundown Podcast – Season 1 Archive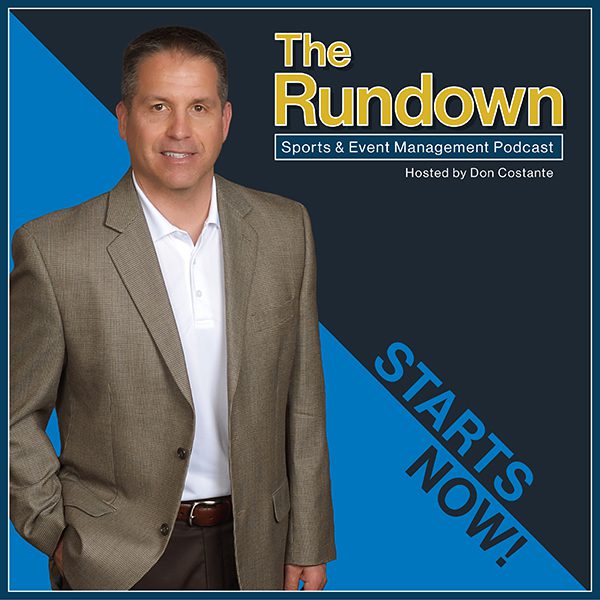 S1: Ep 0 – The Rundown Intro
January 2020
Learn what "The Rundown" is about from Don Costante.  In this episode, Don outlines the podcast and his experience as well as gives listener's access to sharing their thoughts and questions.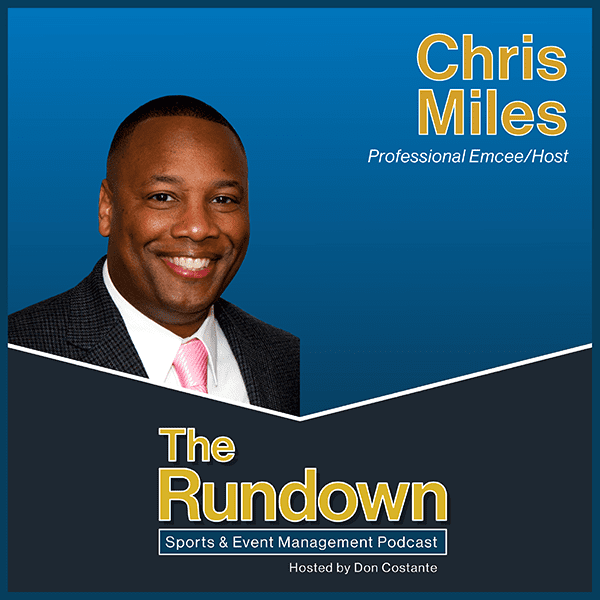 S1: Ep 1 – Chris Miles 
January 2020
Hear from one of the best emcees in the business.  In this episode, Don interviews Chris Miles and goes in-depth into what it takes to be a successful emcee.  Topics discussed include Chris' path to the mic, the preparation required before an event, tips on how to deliver a performance that connects with the audience, what separates a good host from one that is extraordinary, advice to those who oversee emcees, his overall philosophy and much more.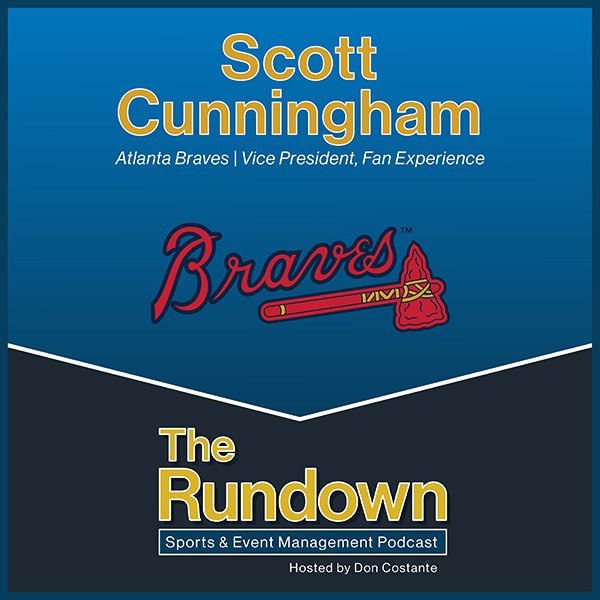 S1: Ep 2 – Scott Cunningham
February 2020
In this episode, Don interviews Scott Cunningham who shares his event presentation philosophy and takes you behind the scenes giving you full access to the inner workings of the Atlanta Braves off-season planning process, partnership integration strategy and development of a new mascot program.  Topics include staff involvement, upper management's role, collaboration with other departments, creative process from inception to production, communication documents, maintaining control over in-game inventory, requirements for promotions, challenges between Event Presentation and Partnership Departments and much more.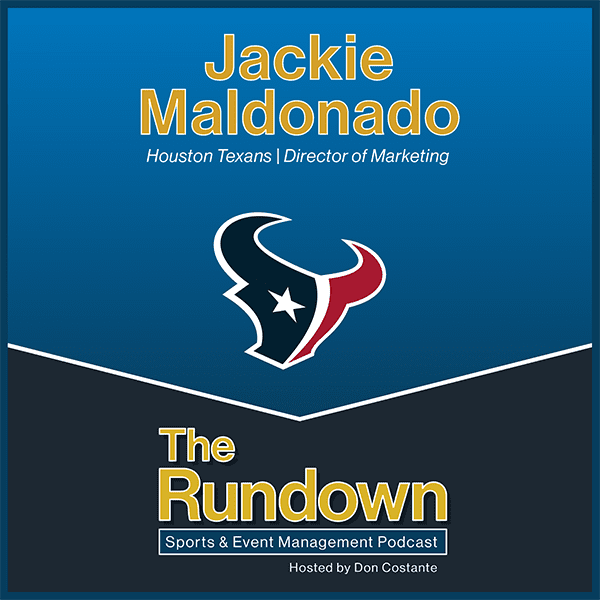 S1: Ep 3 – Jackie Maldonado
March 2020
In this interview, Don chats with Jackie Maldonado who shares the Houston Texans event presentation philosophy and also provides her incredible insight into what it takes to produce an NFL game, establish effective communication (both on and off the field) and facilitate a first-class halftime performance. Additionally, Jackie goes into great detail as to her path into the sports industry and offers tremendous advice to those looking to get into the industry as well as those already in positions.​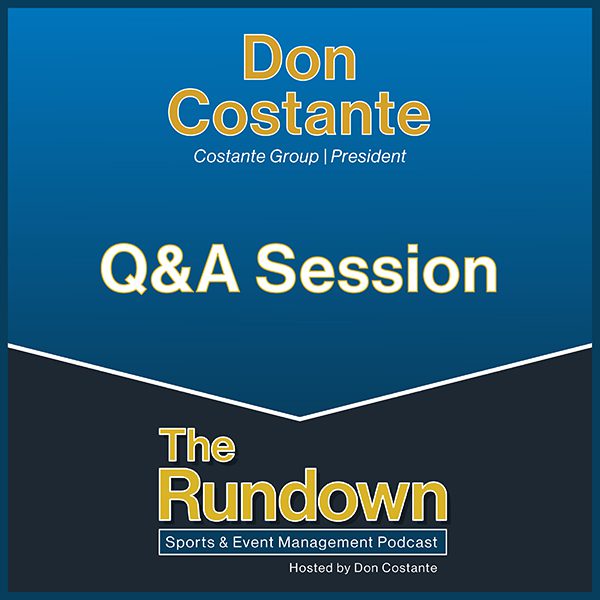 S1: Ep 4 – Q&A with Don Costante
April 2020
April's episode has Don answering questions submitted by listeners. Hear Don's insight on a variety of topics that include: issues switching from NBA to MLB, using activations from one sport to another, what to do if you can't secure a full-time position, can't get "hands-on" producing experience but want to be a producer, ideal skill set for a producer, suggestions for how to ideate in-game elements, finding alignment with team operations, and how to combat negative statements that prevent innovation and more.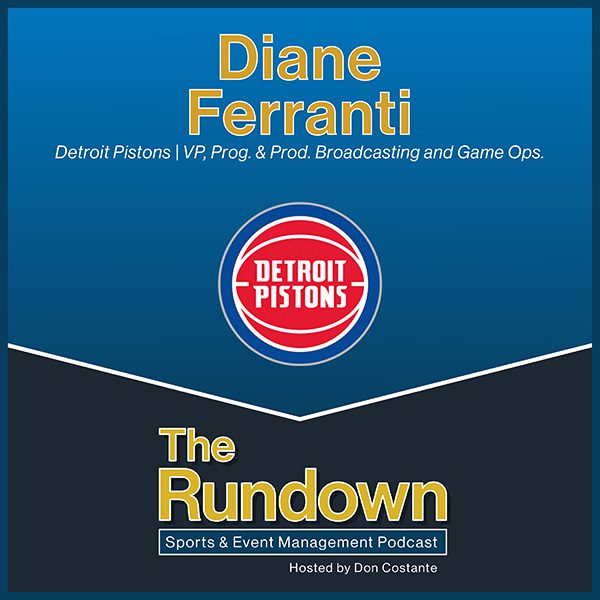 S1: Ep 5 – Diane Ferranti
May 2020
​This episode features Emmy Award Winning Producer and 2019 Information Display & Entertainment Association (IDEA) Hall of Fame member, Diane Ferranti. During this interview with Don, Diane details her event presentation philosophy, provides insight into managing staff, outlines her formula for creating impactful team introductions, gives the secret to developing successful contests, discusses digital production, highlights the latest technology she's most excited about and more.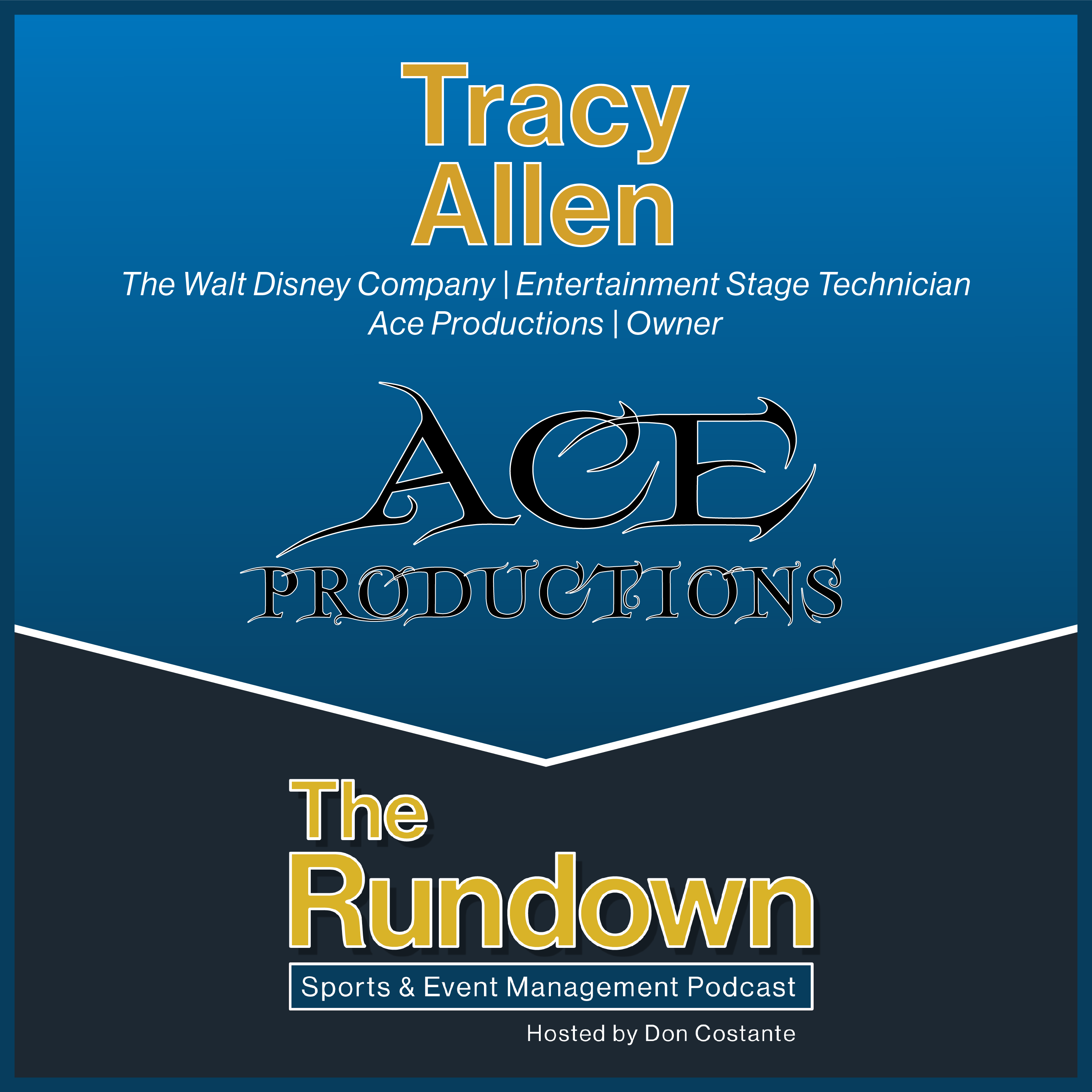 S1: Ep 6 – Tracy Allen
June 2020
In this interview, Tracy Allen shares his best audio practices with Don as they discuss their days working together in the NBA with the San Antonio Spurs. Listen as Tracy takes you behind-the-scenes of being an audio director for the Spurs and reveals his philosophy and techniques that has made him the best in the business.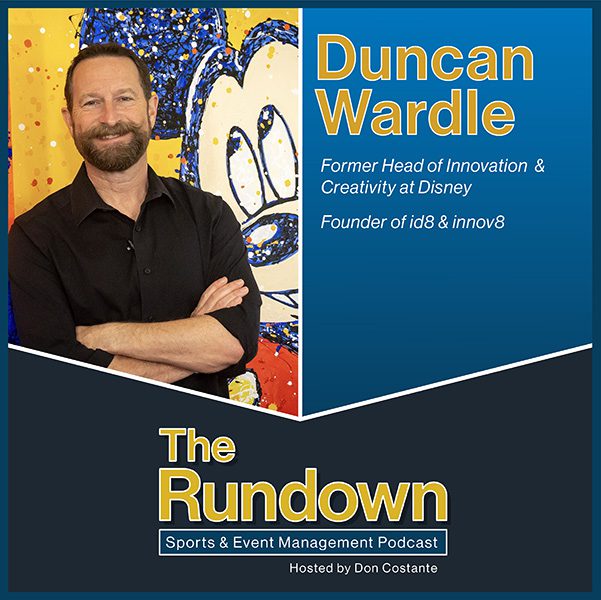 S1: Ep 7 – Duncan Wardle
July 2020
This episode features Former Head of Innovation and Creativity for The Walt Disney Company, Duncan Wardle. During this interview with Don, Duncan shares his philosophy and some tools from his Design Thinking Innovation Toolkit. He explains what what's wrong with marketing today, identifies the right mindset required for innovation, describes the key barriers to innovation and creativity, highlights several creative behaviors that enhance the collaboration and creativity process, provides suggestions for how to facilitate a successful ideation session, explains how to get your ideas approved and much more!
S1: Ep 8 – Danelle Winfield
August 2020
In this episode, Don interviews Danelle Winfield who shares her career path, event presentation philosophy, and reveals best practices that have helped position the Los Angeles Sparks as a leader in the WNBA.  Listen as Danelle speaks passionately about understanding your audience, developing team chemistry with staff, the importance of passing knowledge forward and more!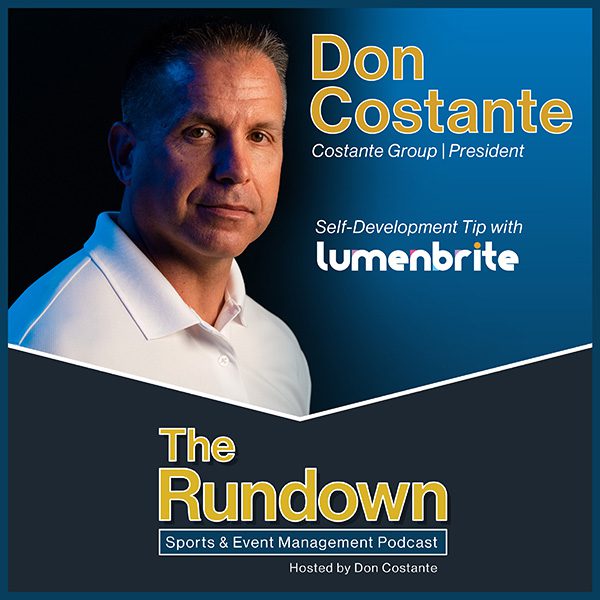 S1: Ep 9 – Anthony Bueno
September 2020
In this episode, Don has a candid conversation with Anthony Bueno who is an Adobe Certified Trainer and Lead Consultant with Lumenbrite.  Listen as Don talks about the benefits of learning creative software and the impact it has on him professionally.  During their discussion, they talk about free versus paid resources, improving communication with production staff, understanding workflows and identifying key assets, recognizing realistic timeframes for projects, capabilities of software that spark creative and innovative thinking, and much more!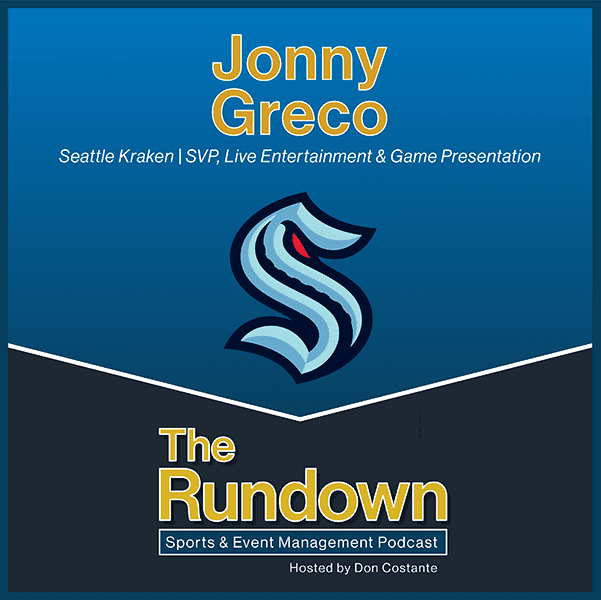 S1: Ep 10 – Jonny Greco
October 2020
In this episode, Don has a conversation with Jonny Greco who shares his game presentation philosophy and reveals his methodology for tackling the startup process with a new franchise. Listen as Jonny reflects on the lessons he learned from Vegas, how he plans to approach the gameday experience for Seattle, sheds some light on his creative process, provides insight into the facilitation of his ideation sessions, explains the importance of proper execution, identifies the steps he takes in evaluating assets, and more!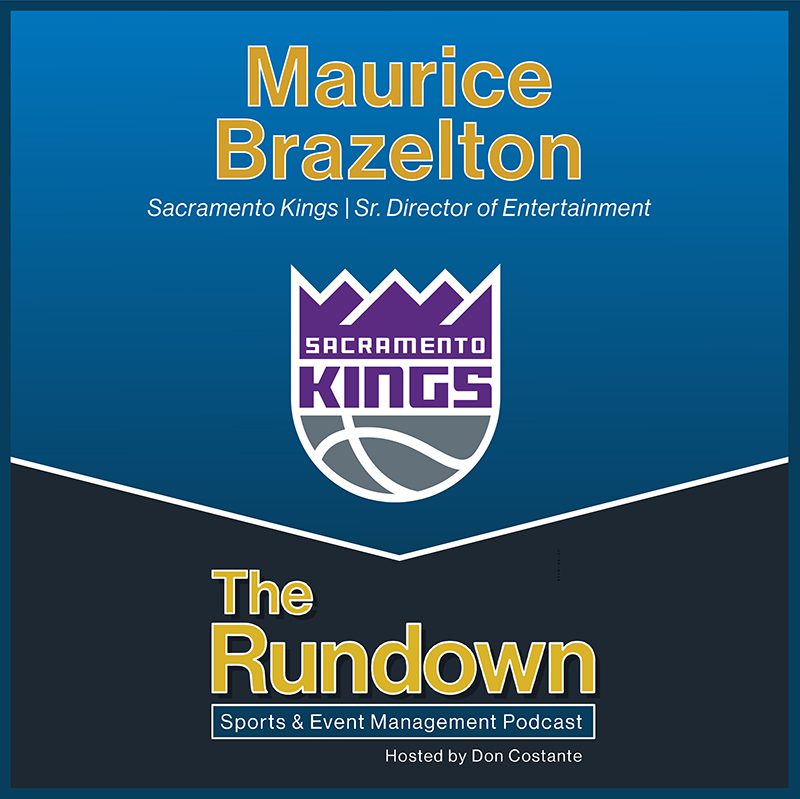 S1: Ep 11 – Maurice Brazelton
November 2020
In this interview with Don, Maurice shares his event presentation philosophy and provides a behind-the-scenes look at the NBA Bubble and the steps taken by the NBA to ensure proper execution of game operations.  During their discussion, Maurice details the days leading up to the bubble, the NBA's communication process, the comprehensive health and safety protocols, the on-site preparation and execution of gamedays, the technology that was utilized, life for staff inside the bubble, activism and much more!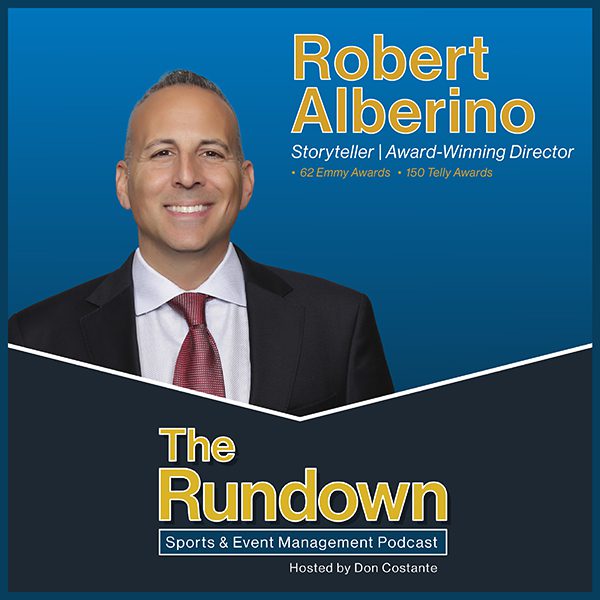 S1: Ep 12 – Robert Alberino
December 2020
In this episode, Don has a conversation with Rob Alberino who shares his approach to achieving award-winning content. During their discussion, a variety of storytelling topics are covered including how to generate initial concepts for stories, ingredients of a great story, workflow during the creative process, importance of developing characters, how to get players and fans to participate and achieve desired results, the impact a great editor has on storytelling, advice on developing one's storytelling ability, and much more!