Creators of Authentic Experiences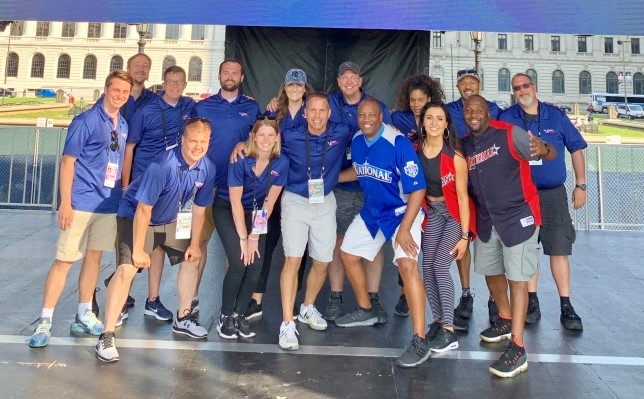 Costante Group consists of experts in professional and collegiate sports who possess a unique blend of proven and customized strategies with measurable results that deliver authentic experiences.
We understand the business of successful event execution, with over 25 years of experience and more than 2,500 events produced, Costante Group has been trusted by some of sports' biggest entities. No detail too small, no problem too complex, our meticulous approach and rich experience is what it takes to deliver best-in-class events.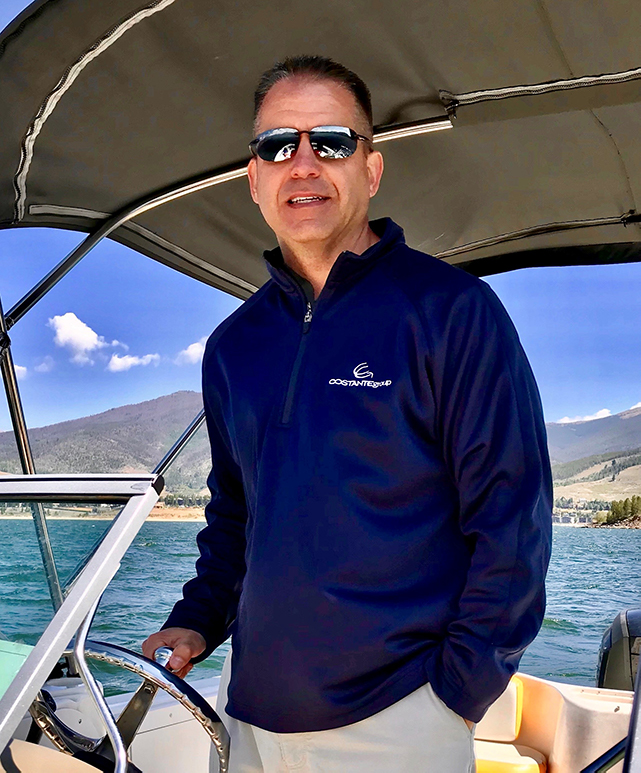 Costante Group is led by Don Costante, an expert specializing in sports and event management. Since 1994, Don has been creating authentic experiences for premier sports organizations such as MLB, NBA, WNBA, AHL, NAIA, EPL, NCAA and others.
Don is currently creating and directing family friendly entertainment experiences that appeal to diverse audiences for live & virtual entertainment productions.  This involves providing creative direction to develop projects, shows, and special events from creation through production while maintaining the highest level of entertainment show quality.
From 2008 to 2021, Don was the Senior Director of Event Presentation & Production for the Kansas City Royals.  He was responsible for developing a premier sports entertainment experience by utilizing new technology, creativity, and vision to touch all areas of fan involvement.  Don oversaw all aspects of the Royals event presentation, production, and team special events, including creative direction, concept development, theme and execution.
More of Don's biographySee Less
From 1999 to 2007, Don was the Director of Game Operations & Promotions for Spurs Sports & Entertainment's three franchises (San Antonio Spurs – NBA; San Antonio Silver Stars – WNBA; and San Antonio Rampage – AHL). During his tenure, Don wrote, directed, and produced over 370 NBA games including three NBA Finals and three City Championship Celebrations. He supported the generation of over $25 million from corporate partnerships annually.
Prior to his tenure at Spurs Sports & Entertainment, Don was the Director of Marketing & Promotions and Corporate Sales at the University of Memphis from 1997 to 1999. From 1994 to 1997, Don worked at North Carolina State University as the Assistant Director of Marketing and Promotions for the Wolfpack.
1,165 MLB Games 2008 – 2021
1 MLB All-Star Play Ball Park 2019
13 Kansas City Royals FanFests 2008 – 2020
12 Kansas City Royals Award Shows 2008 – 2019
1 Steve Palermo Celebration of Life 2017
1 World Series Championship City Celebration 2015
2 MLB World Series 2014, 2015
2 MLB American League Championship Series 2014, 2015
2 MLB Division Series 2014, 2015
3 Royals Hall of Fame Induction Ceremonies 2004, 2012, 2015
1 MLB Wild Card Game 2014
1 MLB All-Star Game 2012
1 MLB Homerun Derby 2012
1 MLB Futures Game 2012
1 MLB Celebrity Softball Game 2012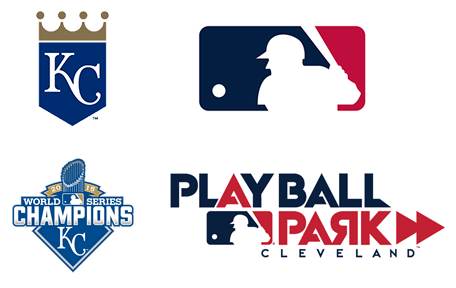 "Don is extremely knowledgeable and experienced in the field of event presentation. His preparation and attention to detail are second-to-none. He projects confidence through his actions and leads his staff to execute well-designed projects that go above and beyond every time."
Dayton Moore
Senior Advisor, Baseball Operations
Texas Rangers
National Basketball Association
370 NBA Games 1999 – 2007
3 Championship City Celebrations 1999, 2003, 2005
3 NBA Finals 1999, 2003, 2005
3 NBA Conference Finals 1999, 2003, 2005
2 NBA Player Jersey Retirements 2003, 2005
13 NBA All-Star Jam Session Center Courts 2003 – 2016
5 Developmental League All-Star Games 2009 – 2013
5 Celebrity All-Star Games 2009 – 2013
1 NBA Asia Challenge 2010
Women's National Basketball Association
68 WNBA Games 2003 – 2007
American Hockey League
152 AHL Games 2003 – 2007
"After having relied on Don for his programming and entertainment knowledge at NBA All-Star Jam Session for 12 consecutive years, Don's expertise was requested on multiple international events, the highlight of which was the 2010 Asia Challenge in Manila, Philippines, featuring over a week of grassroots, community and sponsor events anchored by a special NBA Legend exhibition game. Don's efforts were instrumental in the development and execution of programming the entire week, and were met with praise and appreciation by sponsors and our regional office in Asia. He's proven his abilities on NBA business on both domestic and international platforms."
Karen Barberan
Associate Vice President, NBA Global Events
National Basketball Association
Collegiate Athletics
1 Kanas Athletics Late Night In The Phog – 2022
3 NAIA Division I Men's Basketball National Championships 2014 – 2016
2 NAIA All-Star Games 2015 – 2016
2 NAIA Slam Dunk Competitions 2015 – 2016
2 NAIA Three-point Challenges 2015 – 2016
University of Memphis (19 sports | numerous events) 1997 – 1999
NC State Athletics (23 sports | numerous events) 1994 – 1997
High School Athletics
15 All-American Bowls  2007 – 2020 & 2022
3 San Antonio Sports All-Star Football Games 2016 – 2018
"Don's expertise simply is outstanding in the area of team-building individuals to provide top-quality event production and presentation. He understands how to motivate and connect the cogs in the event machine to smoothly create the ultimate fan and consumer-friendly environment. He does this with humor, professionalism and creative wit. Whether you are a spectator, client, sponsor or athletics team member, Don aims to please and delivers results."

Christine Plonsky
Director Women's Athletics | Sr. Associate AD
The University of Texas
4 Golf Industry Shows 2019 – 2022
1 Sports Field Management Association (SFMA) Conference 2022
1 Manchester City Football Club Opening Day 2013
1 Derby County Football Club Opening Day 2012
1 NFL Players Association Game 2011
3 Jordan Brand Classic 2008 – 2010
1 Grand Opening of the SBC Center 2003
1 NFL Preseason Football Game 2001
"Don Costante helped Derby County transform and revolutionize it's event presentation. He helped us to develop a stronger pre-event, halftime and post-event production, equipping us with the skills and tools to achieve a slick show. He delivered some fantastic training to our event day staff to enable them to deliver pitchside events seamlessly. Don was able to adapt his style to suit English football without compromising the fundamentals of event presentation. I would recommend Don to any sports club to improve their event presentation, he's a pleasure to work with and his knowledge and experience are invaluable."

Faye Nixon
Former Marketing Manager
Derby County Football Club