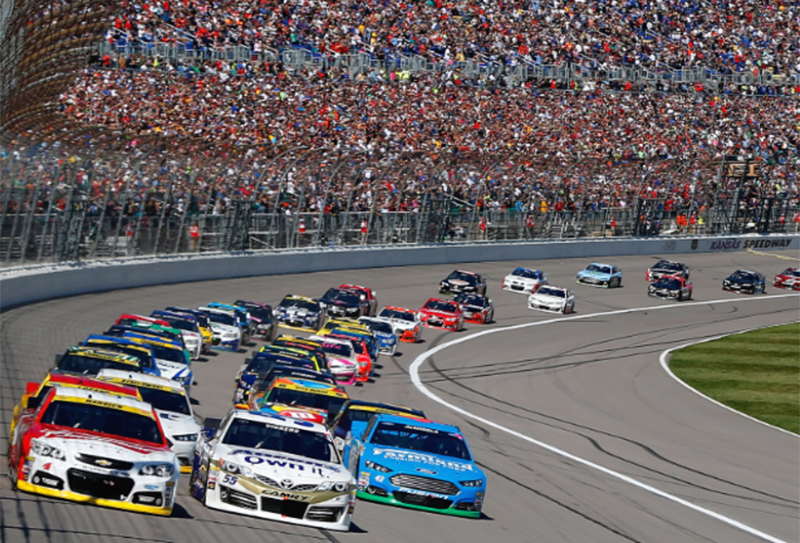 "I am happy to endorse Don Costante and the Costante Group. Not only have I known Don for nearly 20 years through his time in the NBA and most recently with the Kansas City Royals, however, I hired him to conduct an independent analysis of the 2017 Daytona 500 event experience on behalf of NASCAR. His approach to the project was very thorough from pre-event preparation to on-site analysis to the final write-up. He delved into areas of the race event experience that were not identified even during the pre-event prep and provided his subjective analysis in a professional and concise manner with real solutions for improvement. "
Jeff Wohlschlaeger
Senior Vice President, Chief Sales Officer
NASCAR
The National Association for Stock Car Auto Racing (NASCAR) is an auto racing sanctioning and operating company that is best known for stock-car racing.
OUR ROLE
2022 — Costante Group provided NASCAR with the development of an action plan that identified the steps required to achieve the organization's goals and objectives to enhance live programming and overall fan experience.
2017 — Costante Group was hired to provide in-depth analysis of the pre-race programming leading up to the start of The Great American Race, The Daytona 500 and identify opportunities to enhance NASCAR's fan experience. Our directive was to focus on the last 20-minutes of programming leading to the green flag.
EXECUTION
2022 — Site visits to designated tracks were conducted to fully evaluate the current quality of event presentation, execution, and identify areas for improvement
Site Visits Include:
Federated Auto Parts 400 – Richmond, VA (August 13-14)
Cook Out Southern 500 – Darlington, SC (September 3-5)
Also, provided NASCAR leadership with specific scope of work (SOW) detailing actionable items required to set up NASCAR for success in 2023
2017 — Observed the Monster Energy Daytona 500 at Daytona International Speedway on Sunday, February 26, 2017. With the uniqueness of NASCAR's pre-race in-stadium activations beginning at 7:00am and the start of the race at 2:30pm, Costante Group took the initiative to expand the observation window. It was equally important to evaluate the programming leading up to the final 20 minutes to gain a better understanding of the elements being utilized to entertain the fans.
After observing, recording and analyzing the event, NASCAR was provided a comprehensive, structured report broken into segments. Each segment contained a brief introduction, the identified portion of the rundown being evaluated, followed by observations and suggestions.
"I am happy to endorse Don Costante and the Costante Group. Not only have I known Don for nearly 20 years through his time in the NBA and most recently with the Kansas City Royals, however, I hired him to conduct an independent analysis of the 2017 Daytona 500 event experience on behalf of NASCAR. His approach to the project was very thorough from pre-event preparation to on-site analysis to the final write-up. He delved into areas of the race event experience that were not identified even during the pre-event prep and provided his subjective analysis in a professional and concise manner with real solutions for improvement. "
Jeff Wohlschlaeger
Vice President, Chief Sales Officer
NASCAR